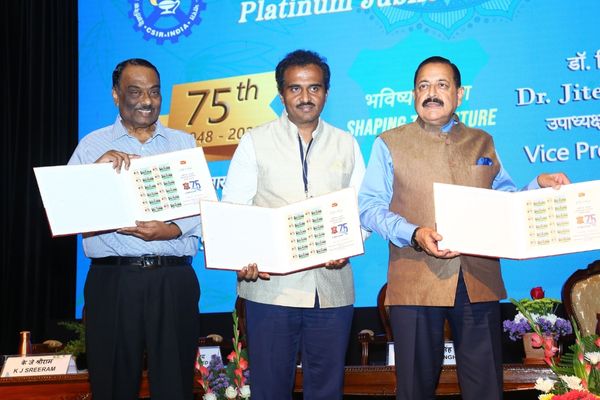 Platinum Jubilee Celebration – Foundation Day of CSIR- CLRI – Temporary Internet Services & HD Streaming
Temporary Internet Services & HD Streaming:
Government Events

Foundation Day of CSIR

May 13, 2022
Platinum Jubilee Celebration of CLRI :
Central Leather Research Institute or CLRI is the world's largest leather research institute in terms of research papers and patents. The institute located in Chennai, Tamil Nadu was founded on 24 April 1948. Dr.Jitendra Singh, Honourable Minister for Science and Technology and Earth Sciences and Vice President, CSIR visited CSIR-CLRI.Honourable Minister inaugurated the Platinum Jubilee celebrations at CSIR-CLRI. Honourable Minister released the Coffee Table Book (Photo Story) describing 75 technologies in the journey of CSIR-CLRI.
HD Live Streaming Provided
Temporary Internet Services & HD Streaming:
We have provided the wired Ethernet drops supporting HD streaming services for Laptops and Video Production at CLRI Minister program. Our AV technician and management team has provided the entire support through the event for video broadcasting. We have used the 3 HD Video Camera setup of Sony NX 100/200 with camera man and total video capturing unit for Live streaming. We have used 55" TV display with HDMI splitter and cables and 2 LED Video walls of 20*10 and 4*8 side bar with controller and Video mixer. We have also done LED raiser Fabrication with black masking. Client's words "A brilliant piece of equipment which saves you from a lot of hassle.