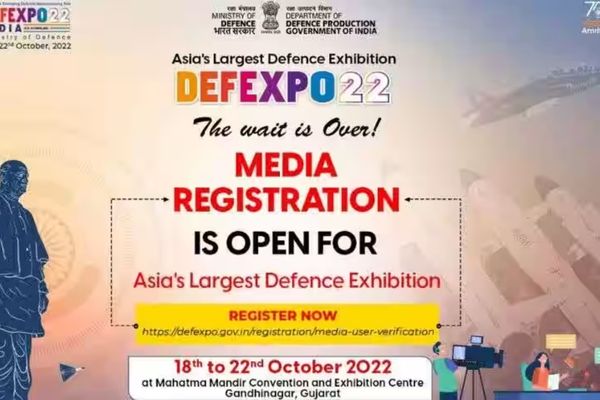 DEFExpo 2022: Video conferencing and Live streaming services
video conferencing and Live streaming services
Government Events

DEFExpo

October 22, 2022
PM Narendra Modi inaugurated the DefExpo 2022 (12th edition), India's "biggest ever" defence exhibition, in Gandhinagar, Gujarat, from October 18 – 22, 2022Indian defence ecosystem emerges as sunrise sector at DefExpo 2022.Firm takeaways for public & private industry, Armed Forces, start-ups, MSMES and investors. India's growing global stature evident in host of bilateral & multilateral meetings with foreign Defence MinistersLive demos of Indian defence capabilities was shown. The event brought together the nation's all high-end weapons and defence platforms under one roof and showcased India's vision for 'Aatmanirbharta in Defence'.
HD Live Streaming Provided
Video Conferencing and Live streaming services
Yashinfoystems team was responsible for all Video conferecing and Live streaming Setup. We have implemented the Video conferencing setup for Seminar Hall 1, Seminar Hall 2, Seminar Hall 3, Seminar Hall 4, Main Hall, DEO office, Sabramati River Front and Helipad Area.  The total 5 days of event was Live streamed using Sony HD Camera setup along with the camera person and video mixer unit successfully on social media using Cisco Webex license. We have also provided LCD projector with screen for the required Seminar Halls for the Attendees and VIP Guests. The event went flawless and the our client was satisfied with our services.